when friends helped friends
Lessons from the past.
Identify a community problem —
Research how to address it.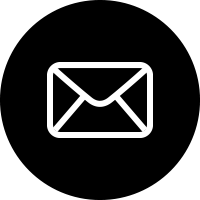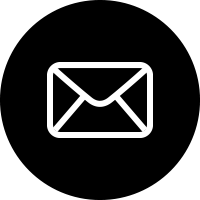 Do not hesitate to contact our local coordinators:
Why Sarajevo?
The siege of Sarajevo between 1992 and 1995 – not exactly 25 years ago – is the longest siege in modern history. Yet we know little about its details, background, and especially – the people who were involved. Today, as Europe faces an increased debate about multiculturalism and migration, it is worth to look at the example of Sarajevo – a dot in the map of Balkans where Jews, Muslims, Catholic Croats and Serb Orthodox traditionally lived together in peace for centuries – and when war came, they worked side by side to help each other. By the Sarajevo project, Centropa encourages teachers and students in Poland, Romania and Hungary to think about the lessons of the past – and take responsible steps for the future.
The Sarajevo Project - Lessons of the Past
​From 1992 until 1995, the city of Sarajevo was besieged by the Bosnian-Serb military. With electricity, water and food supplies cut off and only sporadically supplied, with 11,541 citizens shot by snipers or killed by mortars, Sarajevans had to depend on each other.
​
​When governments fail...
​
​...civil society finds a way. During the siege of Sarajevo, there were countless examples of friends and strangers banding together to create as normal a society as possible. In a faded, turn-of-the-century synagogue, a group of Jewish Holocaust survivors and their offspring created La Benevolencija, the Jewish humanitarian aid agency. Who worked there? Jews and Muslims, Serbian Orthodox and Catholic Croats - ordinary people, who never believed one ethnic group was superior to another.

During the siege of Sarajevo, Edward Serotta photodocumented the work of La Benevolencija, and later published a book titled "Survival in Sarajevo: Jews, Bosnia, and the Lessons of the Past". In cooperation with the European Commission - Europe for Citizens Programme, Centropa built an international educational project around this story.
​
The project was conducted in Hungary, Poland, and Romania, and included:
production of an indoor/outdoor traveling exhibition in three languages, based on the story of La Benevolencija;

creating Polish, Hungarian, and Romanian voiceovers for our multimedia film that tells the story of different ethnicities working together during the war;

arranging a major exhibition opening in each country, with invited leaders in civil society, politics, journalism, and education;

conducting a seminar in each country for teachers who will teach this story to their students;

supporting student projects, where, inspired by the story of La Benevolencija, students identified a community problem and built a project about how to address it

Organizing a final event for each country, where students and teachers come together and present their projects.
​
Download from here our detailed project report and infosheet of the project events.
​